Ningbo Yoyo Foam Glass Co., Ltd. is a state petroleum and chemical industry and the national electricity supply industry sentinel plants, Adiabatic National Petrochemical Engineering Technology Cooperation Group and members of the country's electricity industry. We specialize in manufacturing the closed-cell foam glass,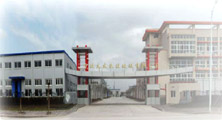 chromatic sound-absorbing foam glass, FG Foam glass Bonding Agent, Rigid Polyurethane Foam Plastics, fireproof mastic, FG Deep-cold Bonding Agent, Phenolic Foam, Rock-wool and Alumina Silicate. It enjoys an experienced heat-preservation installing team and can provide the service of design, consulting and technical instructing with the clients. Being the recommendatory company of China Petroleum and Chemical Industry Association, our company is certified by ISO9001:2000.

Currently the company's products are widely used in oil, fertilizers, chemicals, ethylene, textile, chemical fiber, medicine, paper, guesthouses, hotels, refrigerator, iron and steel, power grids, power plants, pipelines ventilation industries.

We always insists on "Quality First, Buyer Paramountcy". We are strict in the quality and in the process of producing, all the goods of our company will be tested by ourselves and we will patrol check in the process too...